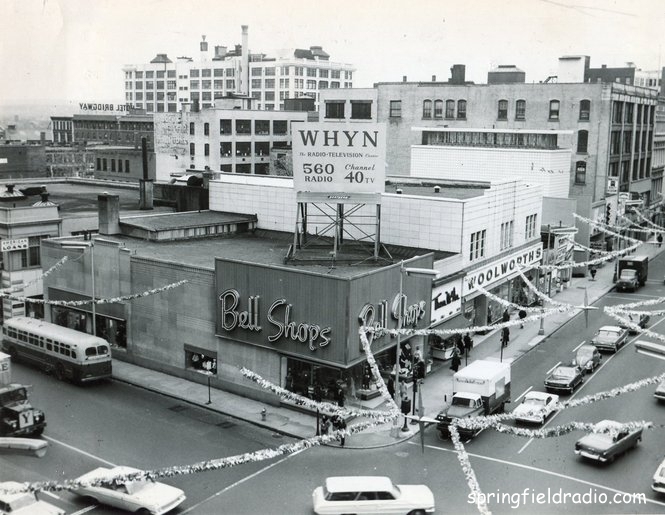 New to the website - not sure which corner downtown this is but love that billboard!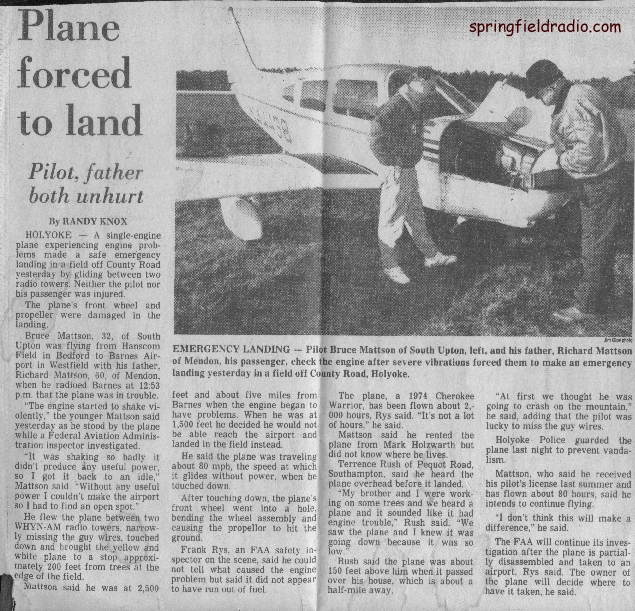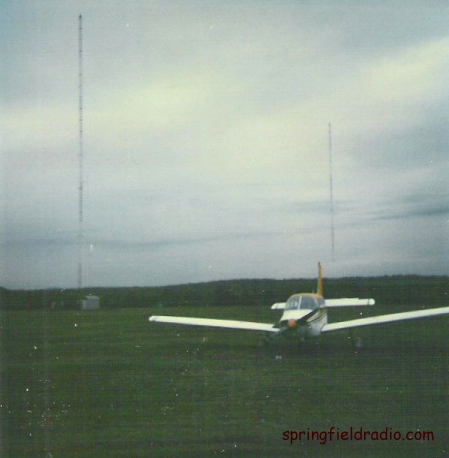 An emergency landing in the field out at WHYN-AM's transmitter site. Thankfully no one was hurt!
The pilot did one heck of a job maneuvering through two of the towers out there.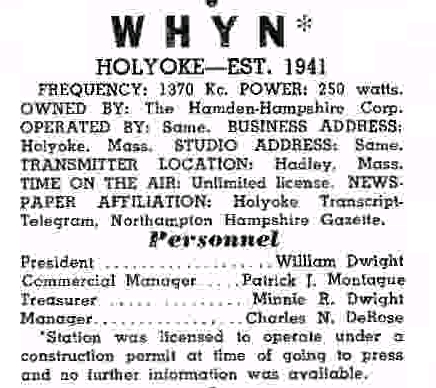 From the 1941 Radio Annual - WHYN on its original frequency of 1370.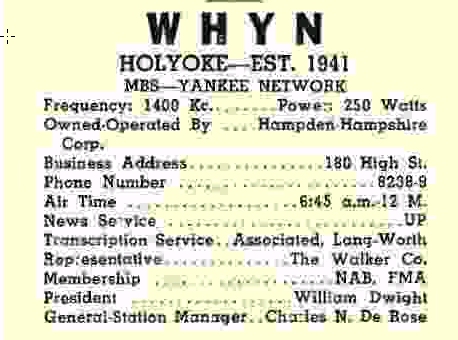 From the 1948 Radio Annual - WHYN on 1400.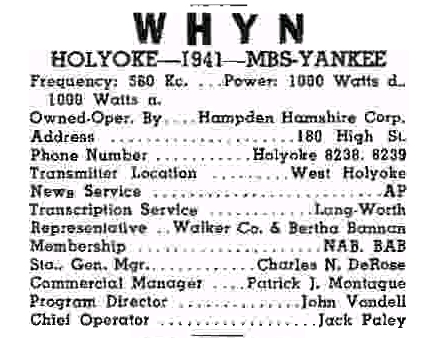 From the 1950 Radio Annual - WHYN on its new frequency of 560.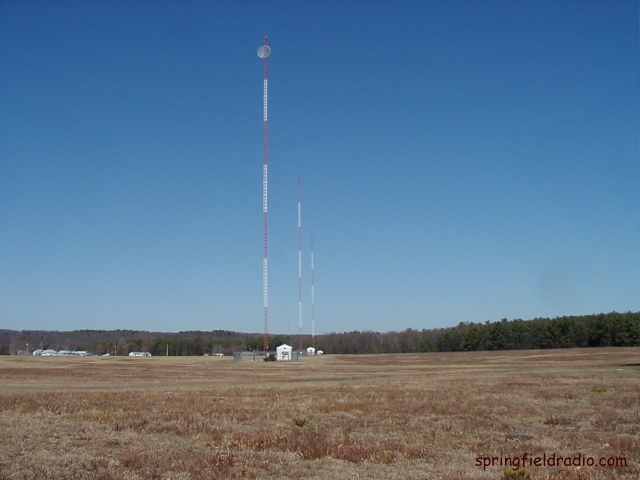 A great picture of the WHYN Array from the back of the field (looking west) in West Holyoke.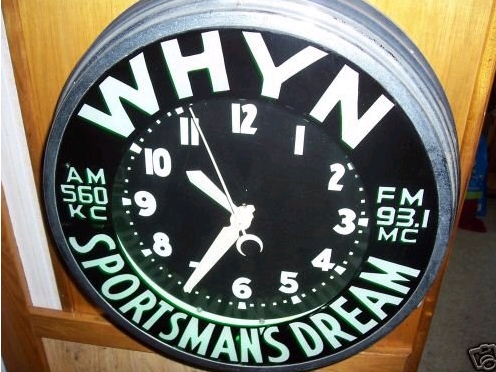 1/11/11 - while "surfing the web" I came across pictures of this clock.
There was no real clue as to where this was but I'd sure like to find the thing ... it would look great in my home studio! _________________________________________________________________________________________
Below; pictures of Studio 56 & Studio 93, circa 1971. Chuck Herlihy has been busy digging through his stuff for us!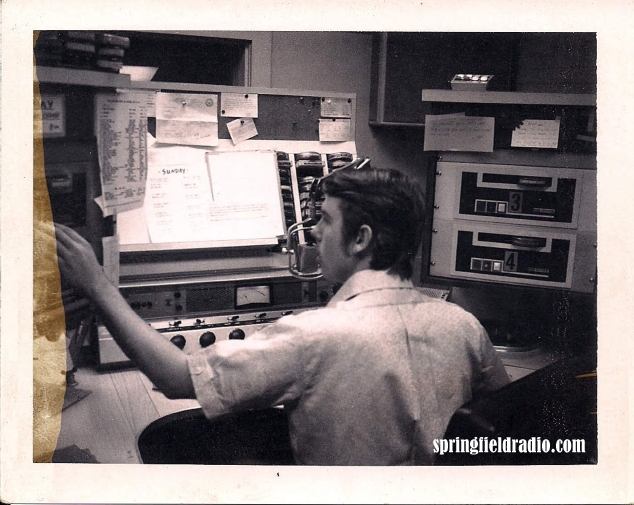 Studio 56, above, with the McCurdy SS4300 Transistorized Console and Gates Criterion Cart Machines, circa 1971.
Side note, the WHYN-AM console sat for almost 20 years
in the basement of what is now WACM in West Springfield, formerly WTXL.
It is now safe and sound in the hands of Chuck!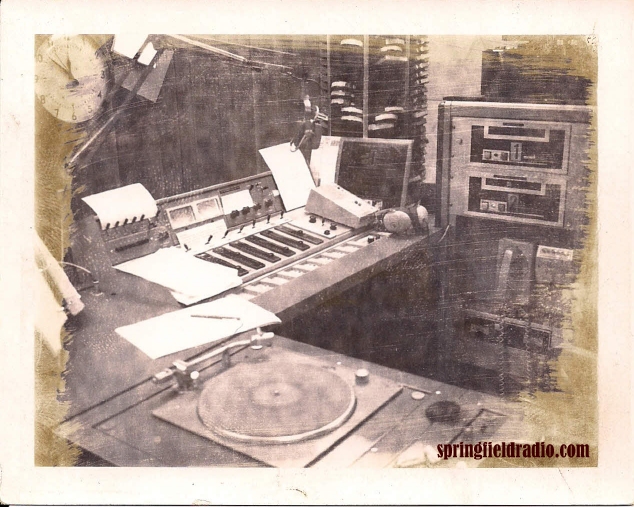 Pictured above, Studio 93, complete with the Stereo, slide pot version of the McCurdy console.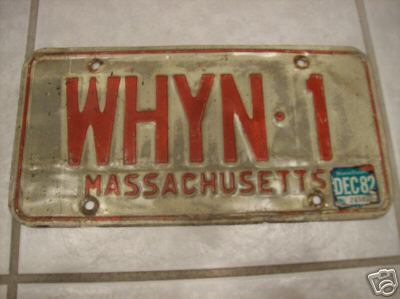 Yeah, I bought this! Found it on EBAY!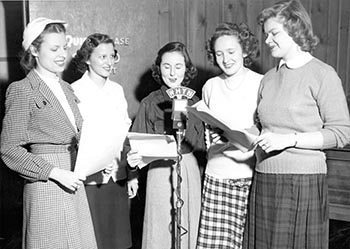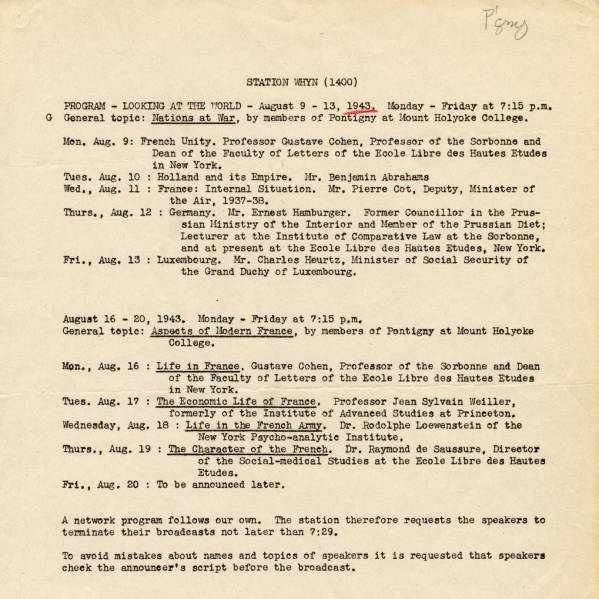 Here is something VERY cool ... a log from the Smith College program "Looking At The World".
The picture above, entitled "Smith Time 350" accompanied the program log.
I found these in the Mount Holyoke College "Archival Digital Image Database".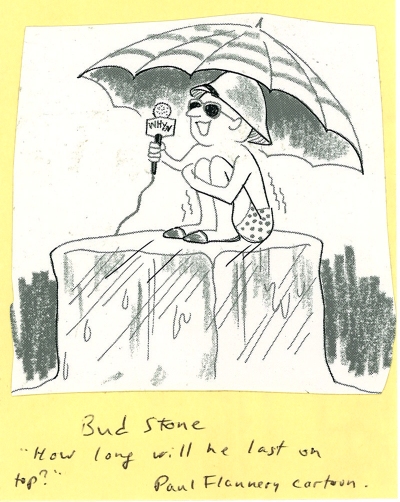 I don't know the story behind this cartoon, but can assume it involved Bud, Ice & a promotion.
***************************************************************************************************
Copyright ©2011
springfieldradio.com