(L to R:, Norm Lambert, Bob Allen and Dick Booth)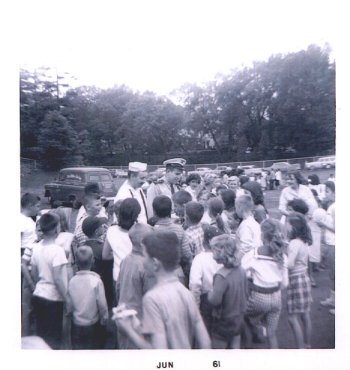 A terrific shot of the Admiral & Swabby
(Gary Garrison & Norm Goyer), From June 1961
Sent in by Frank Vazzana!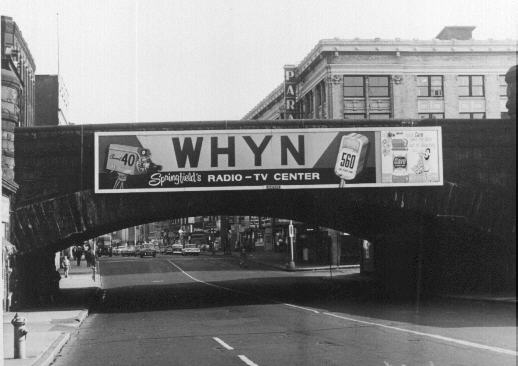 Billboard on the Main Street Railroad Bridge!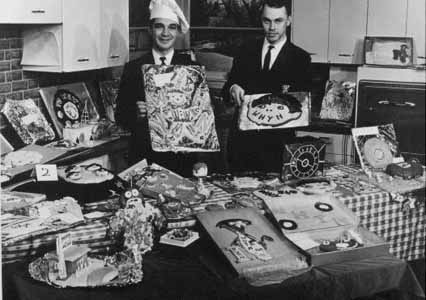 Phil D and Bud Stone showing entries in a WHYN Birthday Contest!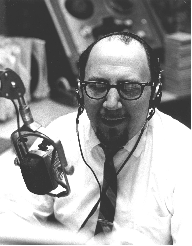 GREAT shot of Lou Terry on the air!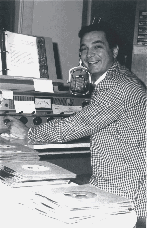 Bud Stone on the air in Studio 56 on Liberty Street!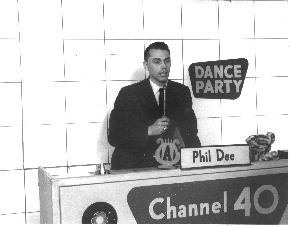 Phil Dee on the set of Dance Party!

____________________________________________________________________________

Civil Defense Newsletter, "The Spotlight" highlighting the EBS Facility,
"The Bomb Shelter" Dedication at WHYN August 24, 1964. This edition was published for September 1964.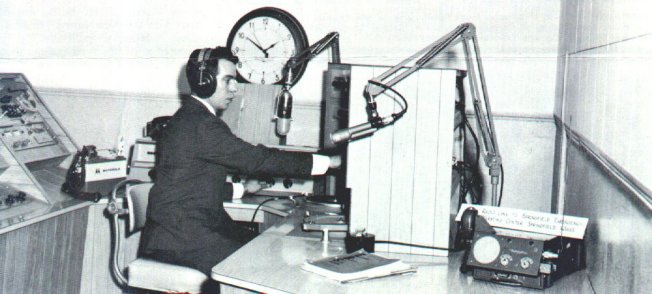 Chuck Rooney at the Microphone of the new EBS Facility in the basement of 1300 Liberty Street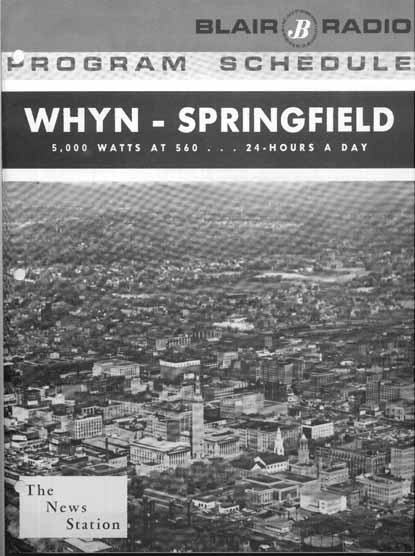 The cover of Blair Radio Program Schedule from sometime in the early 1960's!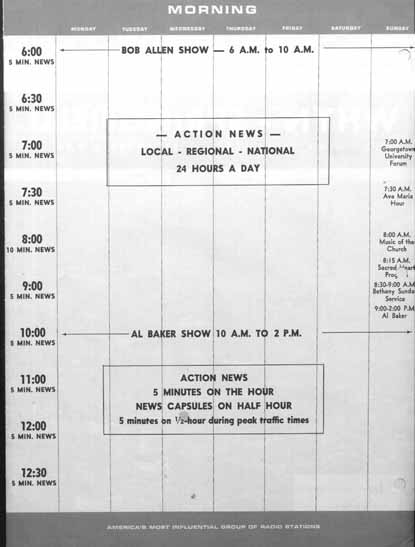 Inside cover of the Blair Schedule showing the Morning Line-Up!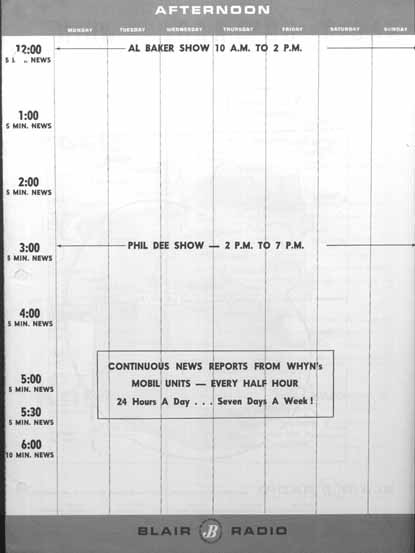 Center page of Blair Schedule showing Afternoon Line-Up!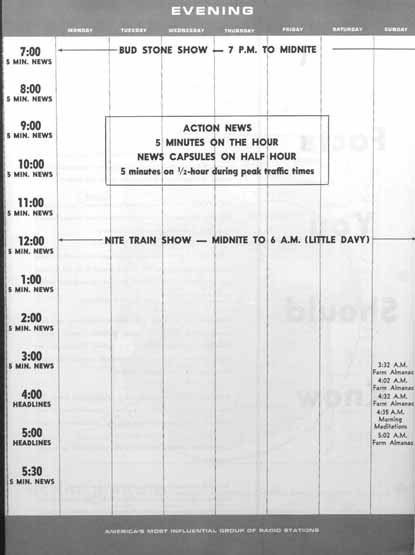 Right hand page of Blair Schedule showing Evening Line-Up!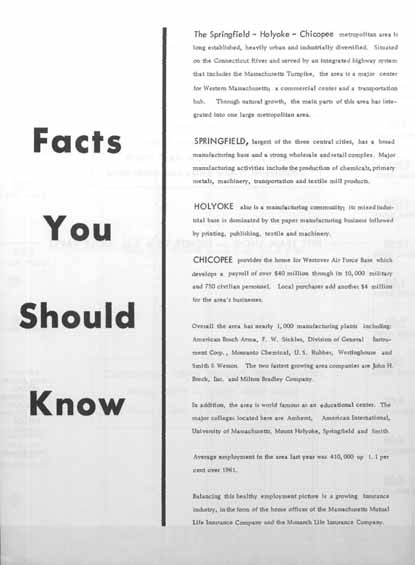 Facts about WHYN you "Should Know".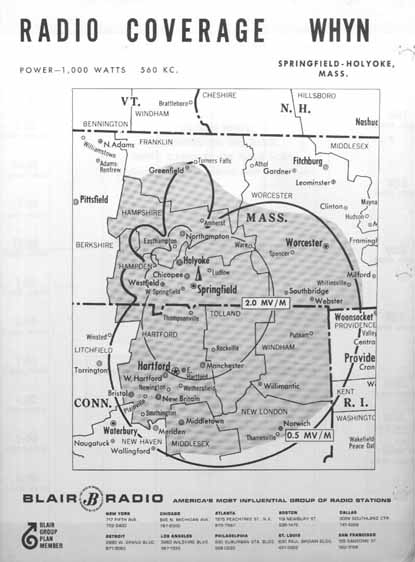 Back cover of the Blair Schedule showing WHYN's signal at 1KW.
Copyright ©2011-2015
- springfieldradio.com -