Are you ready for THESE ?? These pictures showed up at the station one afternoon, sent by someone who worked on the original WHYN
Construction project in 1941 & 1942. WHYN-AM licensed at 1400 (WHMP-AM's current frequency) signed on in the early part of 1942.
Ed White was the Chief Engineer then and the pictures below show what he built to start
what is now a major part of broadcast history in Western Massachusetts.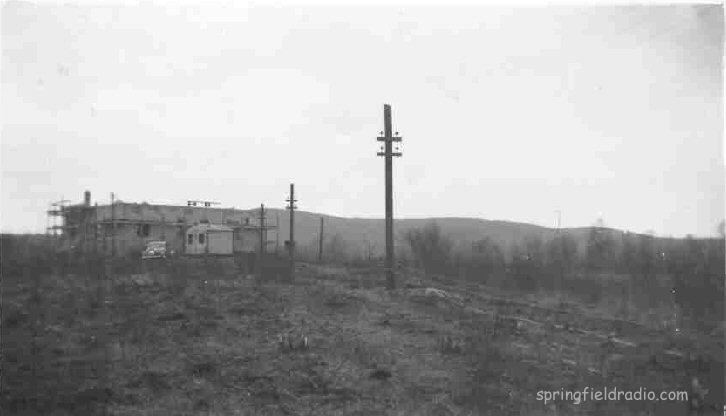 The above picture shows the construction of the Main Studio Building in 1941.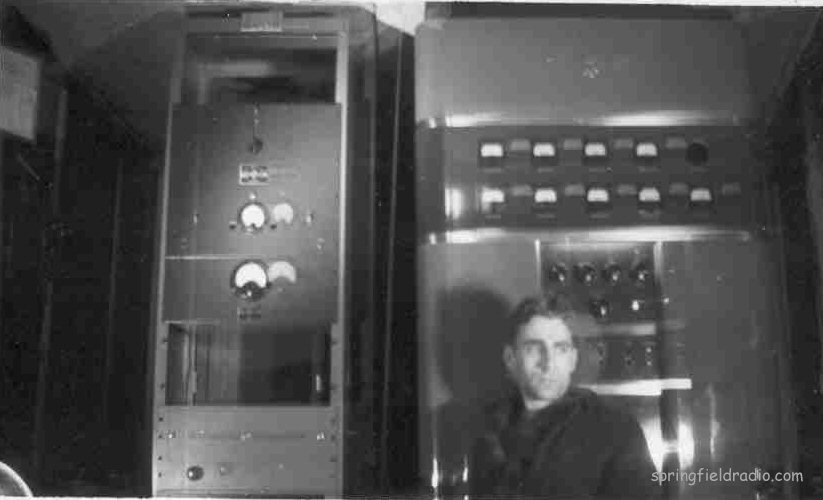 This is Ed White working on the Main Transmitter in 1941.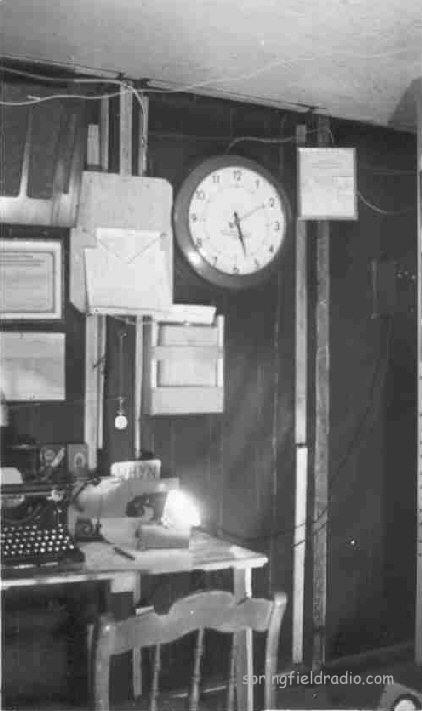 This is Ed's little office space inside the Transmitter Building. 1941.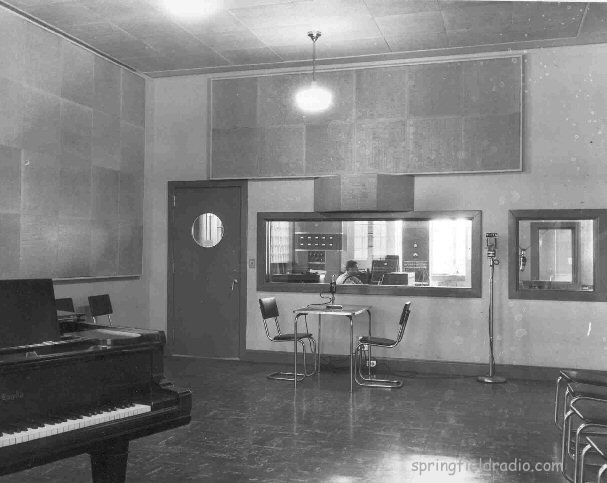 This is the finished Live Studio. 1941.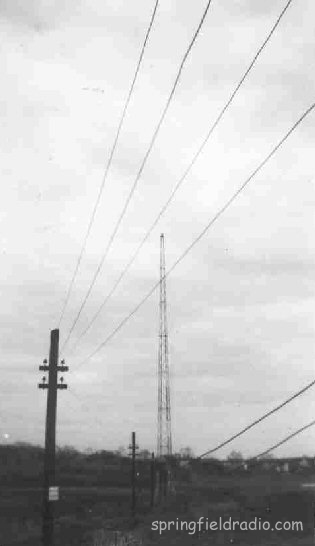 An Open Line transmission feed going to the tower. 1941.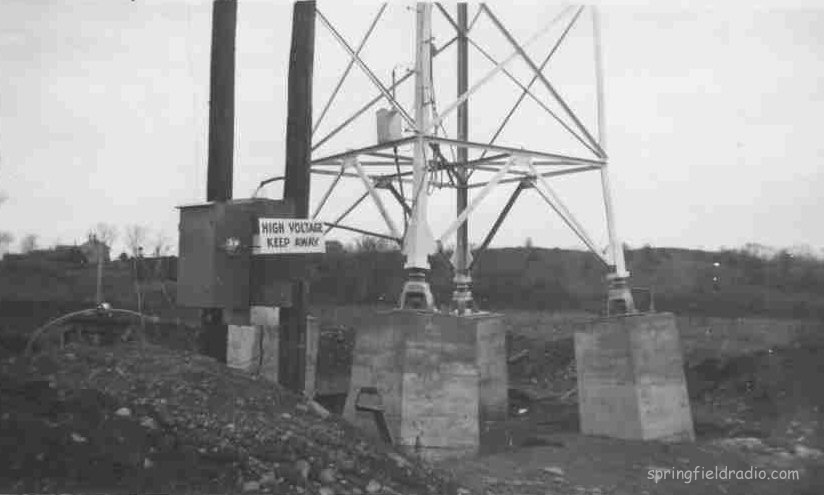 The Tower base shown here in it's final construction stages. This tower is STILL standing
but was moved to WHMP's current transmitter site sometime around 1950 when WHYN-AM moved
to it's current site in West Holyoke. This tower is still WHMP-AM's main tower.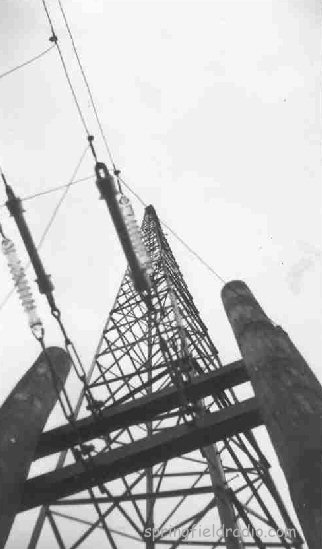 A look UP the tower.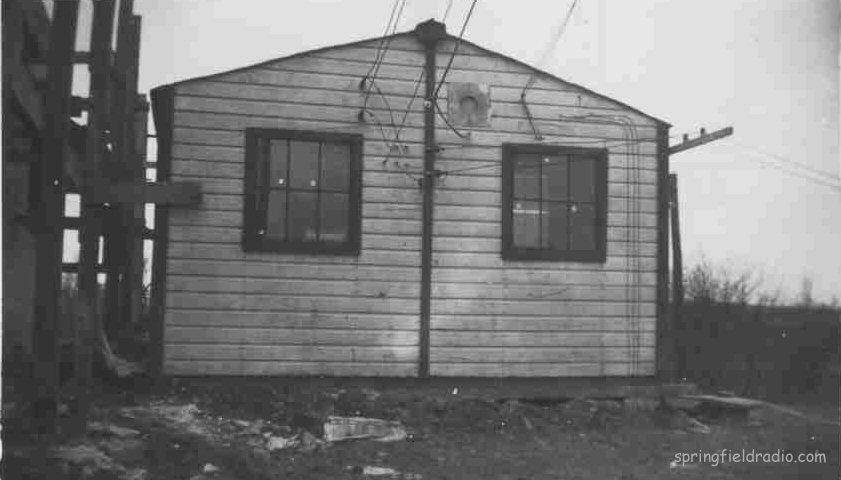 This is a picture of WHYN's original Transmitter Building. 1941.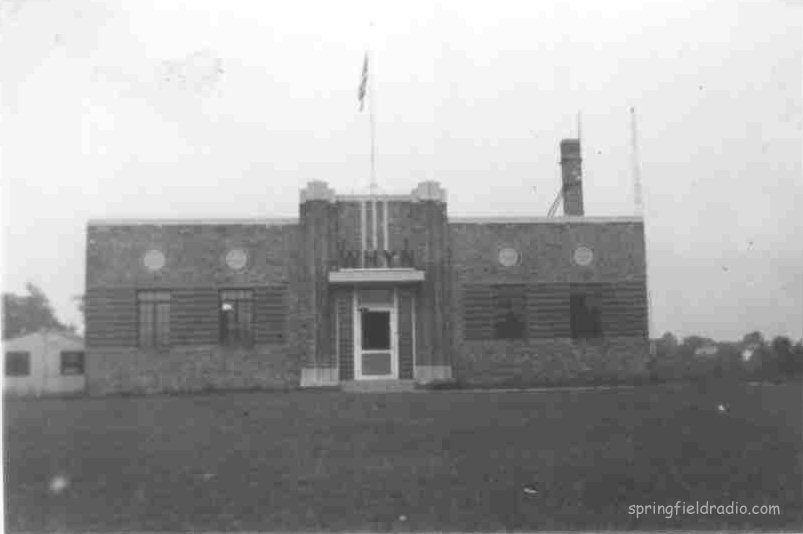 The finished product, complete with American Flag flying proudly. Circa 1942.
This building is still there and is now a private club; VFW or Elks in South Hadley.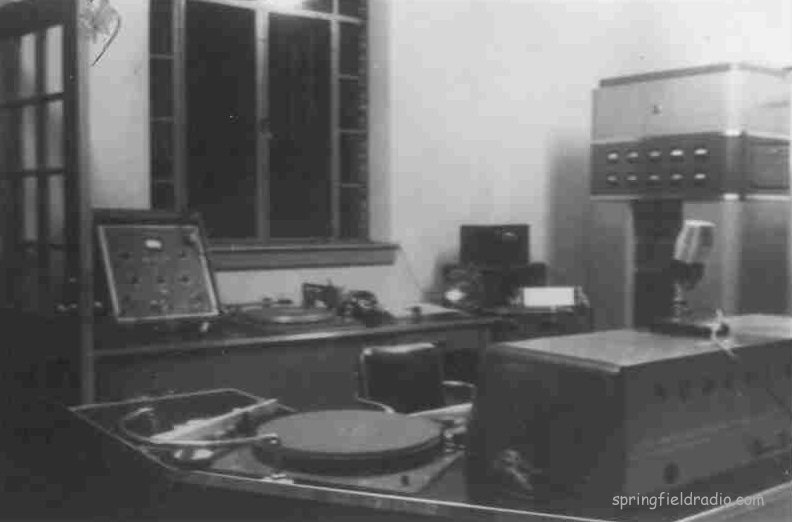 The WHYN RCA Producer's Console.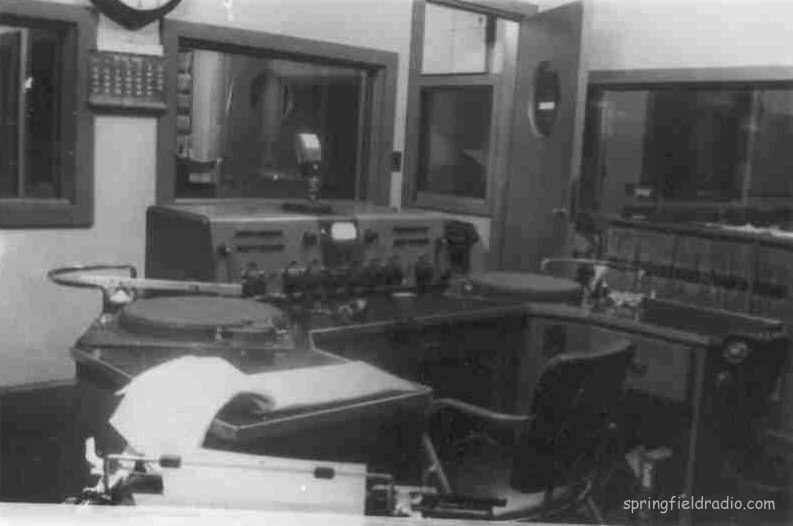 WHYN-AM's Main Control Room. Circa 1942.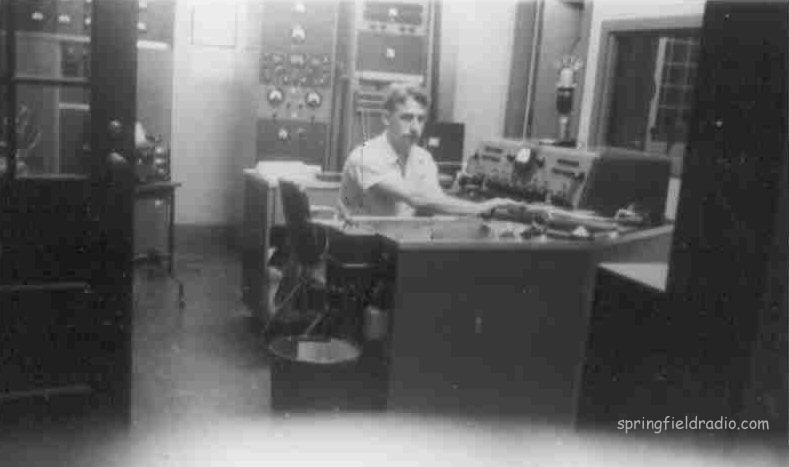 Chief Engineer Ed White. Note the Microphone sitting on top of the RCA Console.
Copyrightę 2011-2015
- springfieldradio.com -