*******************************************************************************************************
Springfield Union article announcing sale of WACE, Chicopee to Carter Broadcasting. Article is dated 30 Aug 1977.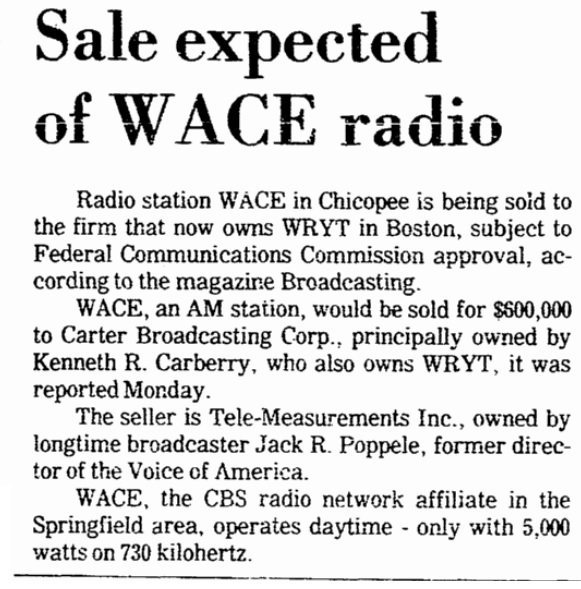 Walking in to the studios of WACE is like stepping back in time ... on the surface.
First, the place is pristine ... second, the control room is just as it was back in the 60's with a few exceptions;
there are CD players and a computer automation system in there but that console
in all it's glory remains where it was installed many, many years ago.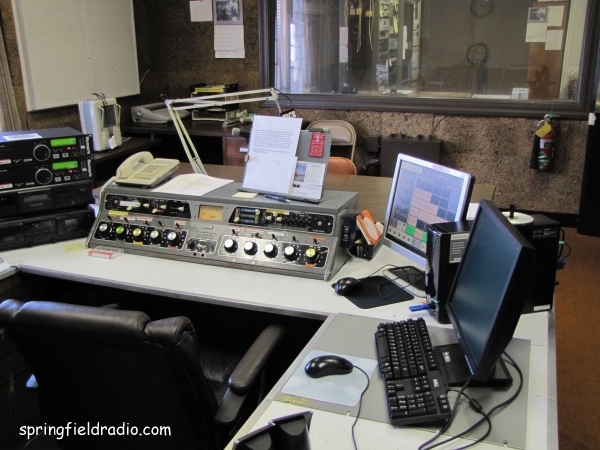 The transmitter room contains a newer BE transmitter but WACE's staff
still has the ability to rely on the old RCA. I have to say - this place is very cool!
Thanks Mike for the tour!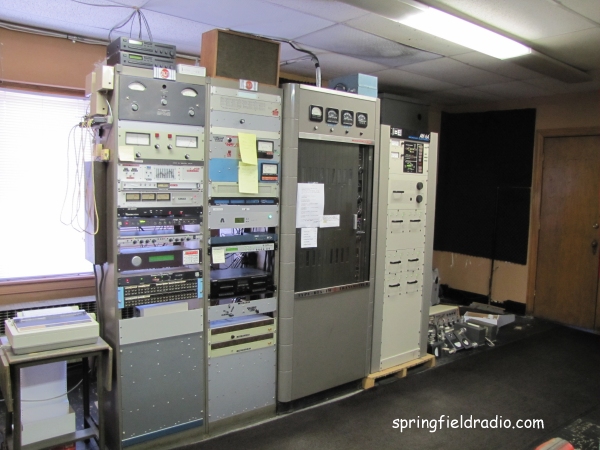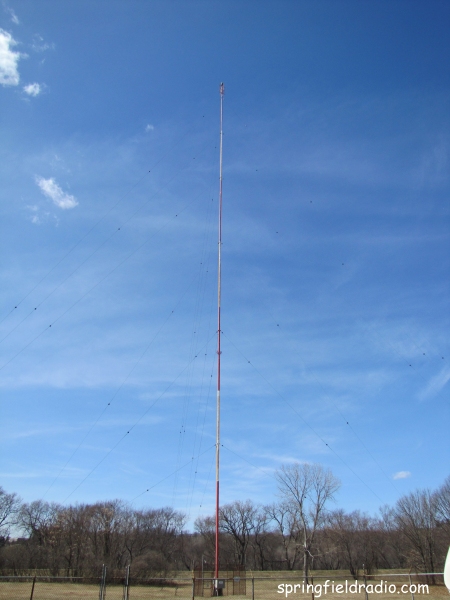 Copyright ©2011
springfieldradio.com